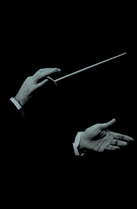 News
Performance with Tower Of Power
2010-11-26
Danny will be sitting in with the great american soul band, Tower of Power on Friday November 26 at the Canyon Club in Agoura Hills. Tickets are available here http://www.canyonclub.net/. These guys are an American treasure - don't miss it!
Help Needed
2010-11-24
My dear friend Doc Kupka and his family are in need of help with a serious medical problem. Please follow the link and join me in doing whatever you can. Happy Thanksgiving

http://www.yvonnekupka.com/
Performance withe the Cuesta Night Band
2010-11-19
Danny will be performing with the Cuesta Night Band at Cuesta CPAC starting at 7:30 PM. He will also be playing a mini set with The Barflyz, featuring Kenny Lee Lewis and Ken Hustad.
Performance with Diane Schuur
2010-10-09
Danny is performing with Diane Schuur in San Luis Obispo, CA (3:00PM) at the
Christopher Cohan Center- With The San Luis Obispo Symphony
The Cuesta Night Band and Jazz Ensembles
2010-09-24
Danny Pelfrey is performing withThe Cuesta Night Band and Jazz Ensembles
CD Release Concert and Party
Friday, September 24, 2010, 7:30 pm
SLO Campus, CPAC Main Stage
"Search for the Stars" at the Clarke Center
2010-09-18
Danny Pelfrey is one of the judges at the Clark Center Search for the Stars!
In Concert with the Los Angeles Jewish Symphony
2010-08-08
In it's second performance in 2010, the concert work "Joseph Symphonic Suite" will be performed by the LA Jewish Symphony under the direction of Noreen Green. Also featured will be works by Jerry Goldsmith, Elmer Bernstein, Charles Fox, and Stephen Schwartz. The concert will be Sunday, August 8, 2010, 7:30 pm, under the stars at the Ford Amphitheatre.
Joseph Symphonic Suite
2010-02-23
In 2010, the concert work Joseph Symphonic Suite was premiered by the Knoxville Symphony under the direction of Lucas Richman.
The Death of Takmos
2010-01-10
Also in 2010 Danny scored the film "The Death of Takmos" for the 168 Film Festival. The film was directed by Jeff Austin.
What's New 2006
2006-03-06
2005 was a busy year for Danny, as composer of two major television shows in their final season, NBC's American Dream and Lifetime's Strong Medicine, Danny's schedule was particularly demanding as the two long-running shows moved toward their final episodes. "When a show is winding down, it can be very intense," Danny confided. "Plotlines are ending and the writers and producers have a lot of things they need to express. The composer has to be available 24/7." After completing the last episodes, Danny spent the first month of 2006 working with producers on the pilot for "Courting Alex," the network situation comedy starring Jenna Elfman as a lovelorn lawyer. "I know I just talked about endings being intense, but beginnings are too," Danny laughs. "When a show is starting up, it is a virtual crucible of dynamic energy, ideas are flying around and need to be refined and anchored to reality, so it can be hectic!" Danny continues to compose for the Emmy-nominated writing team for the daytime drama Guiding Light and to write award-winning music for broadcast news stations around the world.

Big News for Danny's "Felicity" music fans "I've been asked to record a studio album," Danny confesses. "I've put it off for a long time, so I'm going to try and get started on that before a film or TV show comes onto the schedule." Danny's album is set to include the famous theme from Felicity called, "Linda's Song," which has attracted enormous attention on the Internet.

As CEO of Amusicom Records, Danny is currently producing new CDs every quarter. "Working in film and television has given me a deep understanding of the needs of music supervisors, directors and producers and Amusicom Records is responding. We have a slate of fresh projects and a stable of some of the finest composers in the business."
Danny Pelfrey Produces Ashanti,Vanessa Carlton, Usher, Lee Ann Rimes for "American Dreams"
2003-02-23
Danny Pelfrey has taken on the job as Score Composer and Record Producer for the show "American Dreams." A soundtrack of the show is in the works. The artists included on the show and possible soundtrack album so far are: Ashanti, Vanessa Carlton, India Arie, Lee Ann Rimes, Nick Carter, Usher, and Duncan Shiek. Stay Tuned for more information on this great CD and Show.
"Guiding Light" Theme
2003-02-23
Executive Producer John Conboy will unveil a new show opening on Monday, February 24, 2003. Guiding Light's Editor/Post Production Mixer Thomas J. Bornkamp designed the opening sequence with Theme Music by Danny Pelfrey and Rick Rhodes.The new theme is titled "TRUE LIGHT" and the new music creates a mood that compliments the new opening credits...sexuality in the saxophones, urgency in the drums, passion in the rhythm and poignancy in the piano.The award winning team of Pelfrey and Rhodes will also create musical interludes to accompany scenes within the show.
Danny Pelfrey CD
2003-01-13
The CD project got started when the Emmy-nominated television show "Felicity" found their fan site overrun with e-mails requesting information about one of Danny's compositions entitled "Linda's Song" which was featured in a number of scenes where Ben and Felicity share romantic moments. "Linda's Song" became the signature theme of Ben and Felicity's relationship and the most requested piece of music ever on "Felicity." The song proved so popular that when a poll was put up on the site, thousands of fans voted to include "Linda's Song" in an upcoming "Felicity" CD release. Danny's upcoming CD will feature an expanded version of Linda's Song" along with a number of other compositions. Stay tuned for updates!
Danny Scores "AMERICAN DREAMS"!
2002-08-20
Danny will be the composer for NBC's new fall drama "American Dreams," already being hailed as "The Next Great American Drama." Set in Philadelphia in the "60's" and "70's", the series will explore how one family is transformed by the turbulent events that shaped America from rock and roll rebellion to the equal rights movement. America's loss of innocence will be a strong theme as the show explores the impact of such powerful events as the Kennedy assassination, the civil rights movement and the Vietnam war seen through the eyes of the Pryor family. Brittany Snow (Guiding Light) stars as a 15 year old Meg Pryor, who achieves her dream of becoming a dancer on American Bandstand along with her more sophisticated friend Vanessa Lengies played by Roxanne Bojarski (Popular Mechanics for Kids). Brittany is supported by an ensemble cast that includes: Tom Verica (Providence) as Jack Pryor, three-time Emmy nominee Gail O'Grady (NYPD Blue) as Helen Pryor, Will Estes (7th Heaven) as JJ Pryor, Sarah Ramos as Patty Pryor, Ethan Dampf as Will Pryor, Jonathan Adams (The American Embassy) as Henry, Arlen Escarpeta (The Shield) as Sam, Virginia Madsen (The Rainmaker) as Helen and Joseph Lawrence (Blossom) as the associate producer for American Bandstand, Michael Brooks. Executive produced by Jonathan Prince and Dick Clark, American Dreams will feature vintage footage from the original American Bandstand and recreate legendary performances from the era that transformed music and a nation.
TV Season 2001 Ends with Danny in High Gear!
2002-06-26
It's been a busy year for Danny, having just completed scoring two seasons of the Emmy- winning sitcom "Spin City" starring Heather Locklear and Charlie Sheen and two seasons of the dramatic television series "That's Life" starring Ellen Burstyn and Paul Sorvino. Danny also scored the television series "Danny" starring Daniel Stern and wrote the opening theme with Linda Lawley and Russell Buchanan. Next year Danny will be moving on to score the dramatic series "Strong Medicine."
Farewell to Felicity!
2002-06-26
Danny bid a fond farewell to "Felicity" the television series for which he was nominated for an Emmy Award for "Outstanding Music Composition For A Series" (Dramatic Underscore) for a special episode entitled, "Help For The Lovelorn" which was a homage to Rod Serling's "Twilight Zone" series.
Danny Pelfrey Composes "Strong Medicine"
2002-06-26
Danny will be composing music for the original Lifetime series, "Strong Medicine," executive-produced by Whoopi Goldberg and Tammy Ader. "Strong Medicine" is a medical drama with an ensemble cast concentrating on two women doctors from dramatically different backgrounds. The show takes a new approach to the traditional medical drama by using a woman's perspective. Executive poducer Tammy Ader who also writes for the show, worked on the successful television dramas "Party of Five" and "Sisters. Not only is the show entertaining, but the episodes are fearless, taking on tough, controversial issues and exploring the emerging ethics of modern medicine.
Danny Pelfrey Wins Best Song at Video Premiere Awards!
2001-06-26
Danny Pelfrey was honored at the prestigious "Video Premiere Awards" for his work on Dreamwork's "Joseph: King of Dreams," the animated film which topped the video sales charts. "Better Than I" the beautifully arranged song of faith written by John Bucchino and produced and arranged by Danny won the award for "Best Song." Danny's elegant and deeply moving underscore using classical and ethnic instrumentation for "Joseph" was also nominated for "Best Original Score."
Prime Time Emmy Nomination 2000
2000-08-13
Danny Pelfrey was most recently honored with an Emmy Nomination for Outstanding Music Composition For A Series (Dramatic Underscore) for a special episode of Felicity entitled, "Help For The Lovelorn."
"Joseph: King of Dreams" Tops Video Charts!
2000-08-12
The home video release of "Joseph: King of Dreams" from Dreamworks SKG, topped the home video sales charts for weeks. Danny composed and orchestrated the score for "Joseph: King of Dreams" and produced and arranged five new songs by eminent New York songwriter John Bucchino for the film which garnered several awards. The release of "Joseph" saw Danny honored with the "Video Premiere Award" for "Best Song" and nominated for "Best Original Score."
Spin City
2000-08-12
Danny Pelfrey wrote the new "Spin City" theme and will be the weekly composer for the Emmy-nominated ABC sitcom, Spin City, starring Heather Locklear and Charlie Sheen.
Joseph - King of Dreams
2000-08-11
The premiere of Joseph - King of Dreams for DreamWorks SKG will be on November 7, 2000. Danny Pelfrey composed and orchestrated the score and produced five new songs by John Bucchino.